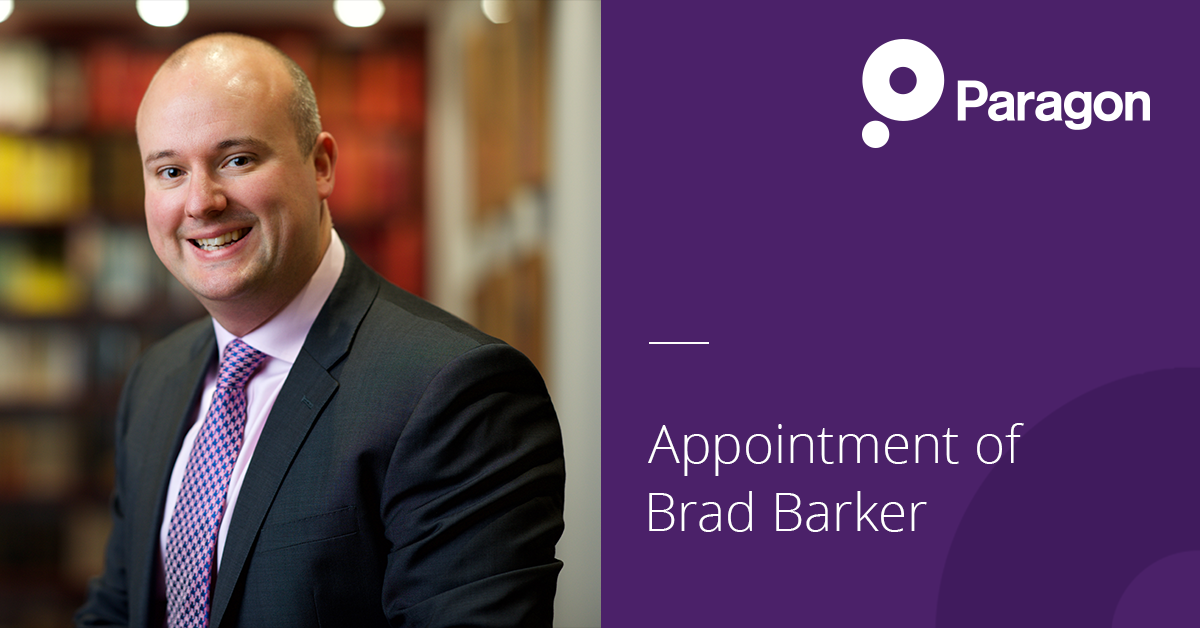 We are very pleased to announce that as of 1 July, Brad Barker has been promoted to the role of Chief Operating Officer.
With almost 15 years of experience at Paragon and having gained experience across the business – from starting in the Claims team, to broking in our Bermuda office, and then leading our technical team in London – we can think of no-one better qualified to step into this important position. Brad also has valuable experience in working with some of our largest clients and he will continue to work with some of these in his new position.
Brad comments: "The past 15 years at Paragon have been an incredible experience and I am thrilled to take on this new and exciting role, continuing to be a part of a company and working alongside people that I passionately believe in".