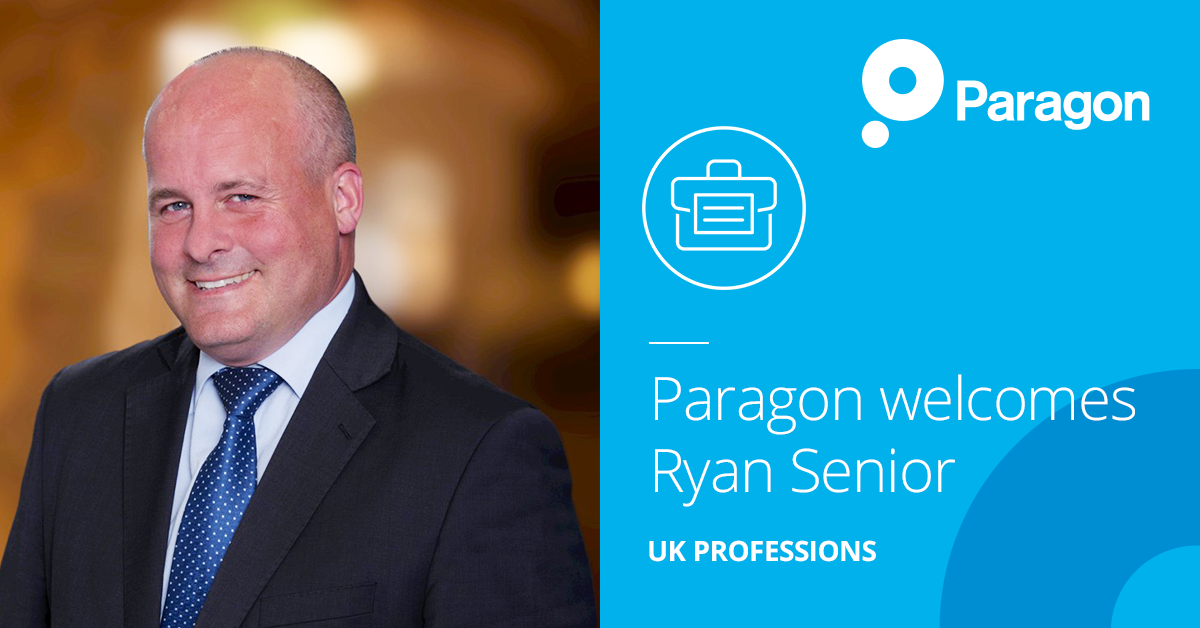 Paragon are delighted to announce that Ryan Senior will be joining our UK Professions team as a Senior Vice President. Ryan will commence his journey with us in January, bringing with him a wealth of experience in providing insurance solutions for the professions.
Ryan is best known for his involvement in the Solicitors' Professional Indemnity (PI) market. With over 20 years' experience, he is a well-known and trusted character within the many law firms he has helped over the years, as well as the Law Society and insurers. A Lexcel-trained consultant, Ryan has influenced significant decisions regarding the regulatory approach to PI cover through various profession-wide consultation processes.
Ryan brings his knowledge and track record of achievement into Paragon's established UK Professions team, which itself has more than 40 years of experience. Building on the relationship we enjoy with our panel of A-rated insurers, we look forward to providing insurance solutions, backed by comprehensive quality assurance and risk management advice, to firms of all sizes.
Ryan will continue to be based in Bristol, reflecting the importance of the city as a centre of legal excellence and gateway to the West Country, South West and South Wales. Regardless of this geographical emphasis, we will, of course, be utilising Ryan's experience in other locations when needed.