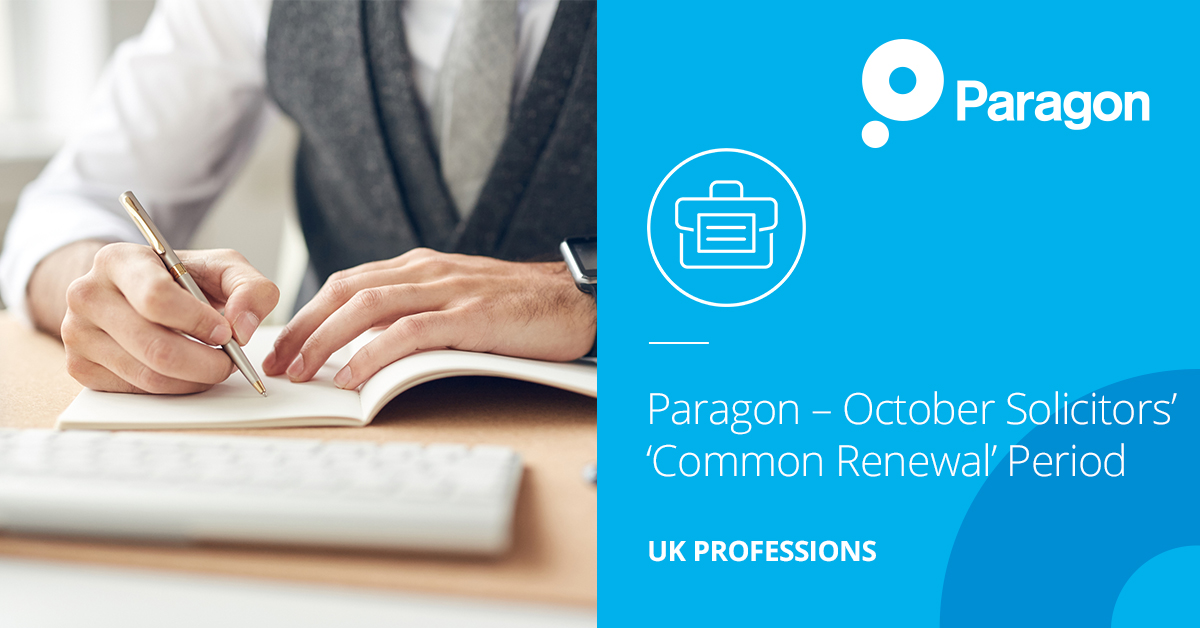 The Professional Indemnity insurance (PII) 'common renewal period' ending 1 October was a particularly challenging one. Both because the market was already hardening and because of additional concerns (from an insurer perspective) introduced by coronavirus (Covid-19).
In this article we explore in a bit more detail what happened and what we expect to carry forward to 1 April renewals.
Rate changes
Most firms experienced rate increases of 10-15%, after taking into account fee changes. Many were frustrated to find insurers not taking this year's estimated fees (which had generally dropped due to Covid-19) into account when looking at a three-year revenue average. Underwriters have never priced on estimated figures; they can only use the revenue from completed financial years. Affected firms should see a positive impact in the next financial year, when 2020/21 fees are 'realised' and taken into account by underwriters.
Underwriters are currently submitting their business plans, and this will give a better indication of what premium rates might do next year. It is widely expected that rate increases will continue, but not to the extent they have over the last 18 months.
For firms buying top-up cover above the £2 million or £3 million mandatory limits, the outlook is bleaker. Very few insurers are still quoting above the primary limits. Those that are will often do so on a co-insurance basis: two or more insurers writing a percentage of an excess layer. If two insurers write a layer on a 50:50 basis, each receives 50% of the premium, but is also liable for 50% of any claims.
Historically, the excess layer market has been very cheap. As a rule of thumb, firms could expect to pay roughly £3,000 for every extra £1 million of cover. There are currently two major total losses in the PII market, one for circa £18 million and the other for £20 million. Almost every excess layer insurer providing top-up cover has been hit at some level by these claims. Some insurers will now be looking at paying a claim of £15 million in exchange for £45,000 of premium. As a result of these two claims, we expect the price of excess cover to increase significantly and remain high for the foreseeable future. The market cycle from hard to soft rates in the primary will continue, but we do not expect the excess market to soften again.
Insurer capacity
Insurer capacity remains an issue both in PII and in the global insurance market. Insurers are suffering significant losses. The uncertainty introduced by Covid-19 and the global economy, set against the backdrop of an unclear Brexit, has resulted in limited additional investment into the insurance sector.
Underwriters are looking very closely at which classes of business they allocate their limited underwriting capacity to. While PII rates have increased notably over the last 18 months, the level and frequency of claims remains high – made even more challenging by the long-tail liability of the claims.
Despite increasing rates, there is no indication that any new insurer capacity will enter the market. Rates will soften again, but we do not expect this to happen until new capacity materialises.
Premium financing
One growing trend has been the challenge in finding premium financing. Providers continue to worry about solvency issues. Their application forms and requests for information (like insurance underwriters) continue to grow.
Start looking at this as soon as you can. Ask your brokers if they have relationships with other premium financing companies. As you do with your PII premium, speak to other providers to ensure you are getting the best deal.
Looking forward
We expect rates to increase over the next six to 12 months. For the first time in almost a decade, insurers are not competing to win business. Many turned down new business as we approached 1 October, either because they had allocated all their capacity or because they did not want to expose themselves to additional claims liability, despite the premium level.
Speak to your broker early, and understand exactly what your insurer requires from you. Expect 'in-depth' underwriting to continue. This will mean submitting a full proposal form, Covid-19 / business resilience questionnaire, your latest reports and accounts, and claims information, regardless of how long you have been with your insurer. Many insurers are now requesting 10 years' claims history, so they understand how firms were affected after the last global financial crisis.
Typically, firms renewing in Q1 wait until the New Year to begin the renewal process. Starting the process sooner will pay dividends.
Start the process early
Ensure your submission is 'complete' and all the information requested is provided to avoid a protracted renewal
Engage with other brokers to benefit from their exclusive facilities
Understand your firm's 'route to market'. How many brokers are in the chain between you and the insured; what value are they adding and what is the additional cost to firm?
Is your Risk Management effective?
As the insurance market changes so do underwriters' approach to analysing risk. Paragon, in partnership with leading PII underwriters, has developed a new approach to presenting firms. Proposal forms and claims reports show a firms' past. Our bespoke Risk Management Questionnaire provides underwriters with comfort on how a firm will perform in the future.
To arrange a call or learn more about this new approach to market presentations follow the link here.