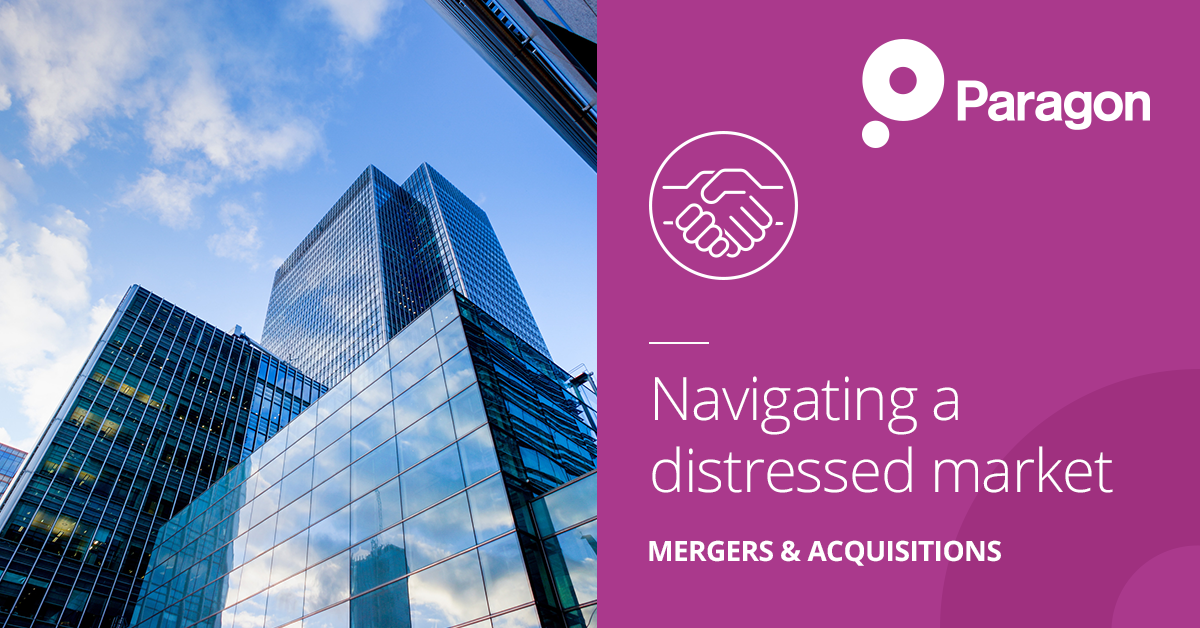 The Paragon M&A team's Andrew Johnson recently featured in a Real Deals roundtable discussion on "Navigating a distressed market". Along with contemporaries from Macfarlanes, FRP Advisory, Agathos Management LLP and Rutland Partners LLP he discussed the current deal environment and how government support will impact the special situations market going forward.
Andrew shared his thoughts on the current evolution of the M&A insurance market to support distressed and insolvent transactions, and the commercial advantages of insuring such transactions for buyers, sellers and insolvency practitioners, as well as secured and unsecured creditors. 
Click here to download the pdf.
For a copy of the team's comprehensive report on all the considerations that need to be contemplated when insuring accelerated M&A processes, carve-outs, pre-packs and sales out of administration, please email ajohnson@paragonbrokers.com.