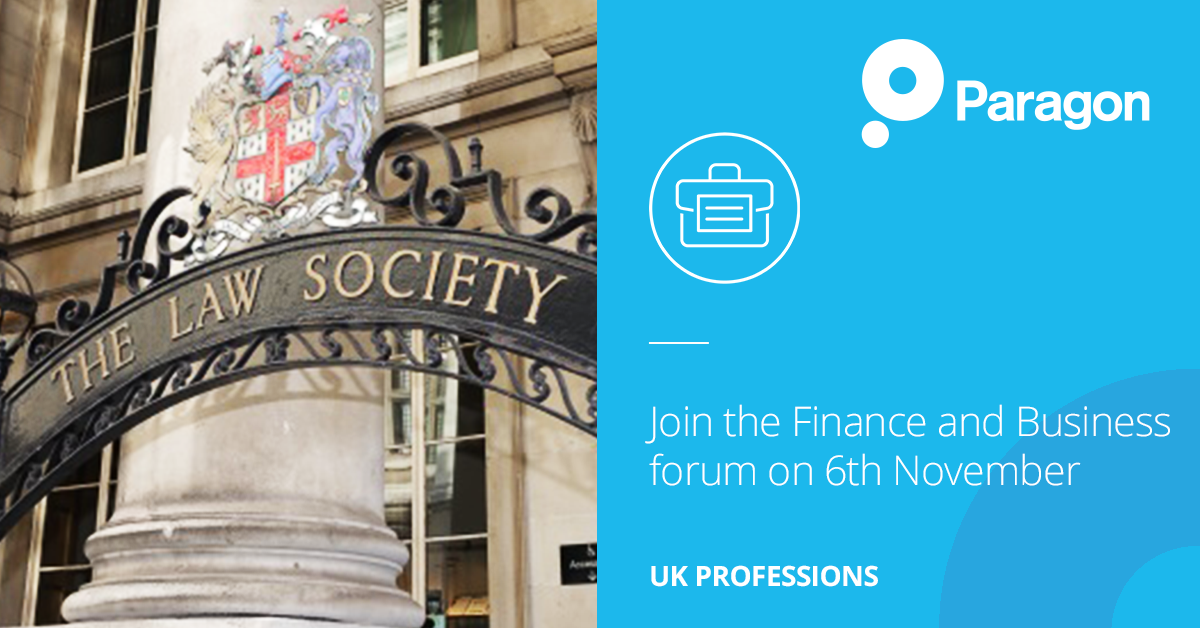 Paragon's UK Professions team are pleased to again be supporting The Law Society's Law Management Section as Principal sponsors of the Finance and Business forum on 6th November 2019. This event will provide the latest insights on law firm management, helping you set your firm's direction and improve profitability in uncertain times.
Involving plenary and 'breakout sessions', topics will include:
• driving growth in law firms
• cybersecurity
• business strategy and business models
The forum is designed for leaders, chief executives, compliance officers for finance and administration, managing partners and directors in law firms and legal businesses. With the busy 1st October Professional Indemnity renewal date now passed, come and have a chat with Martin MacHale, ACIIJanine Parker and Piers Winton on the Paragon International Insurance Brokers table.
We would be happy to tell you a bit more about the recent market trends and what this might mean for your firm over the next year.
Find out more and book: https://lnkd.in/dY_PbBM