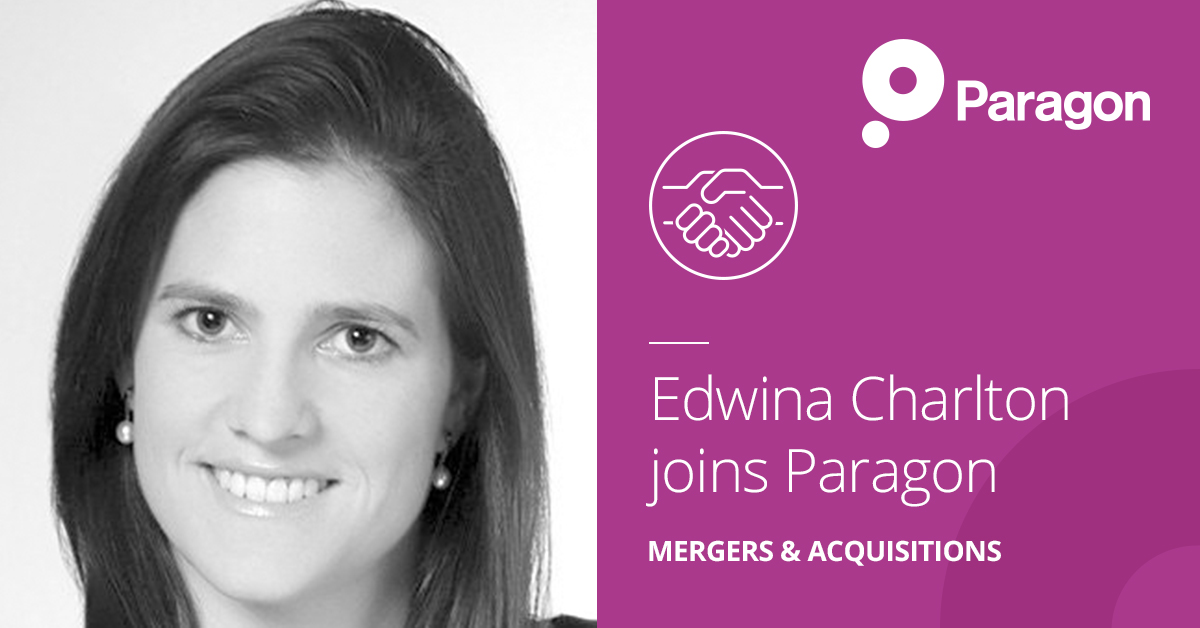 Paragon are delighted to announce the appointment of Edwina Charlton as a Director in their Mergers & Acquisitions team.
Edwina is an 11 years' qualified corporate lawyer. She began her career with Mayer Brown in London, followed by five years with Ashurst in Singapore where she advised a broad corporate and private equity client base with a particular focus on the financial institutions and energy sectors. She has subsequently spent the last four years at Marsh McLennan as a Senior Vice President advising corporates and sponsors on insuring public and private transactions ranging in deal size from £1 million to £8 billion across all sectors and jurisdictions. Edwina has gained a deserved reputation for excellence, especially in relation to running large, complex auction processes. Reporting into Brian Hendry, she will add undoubted strength and depth to the rapidly expanding Paragon M&A team.
Co-CEO, Tara Falk comments: "We are delighted to welcome Edwina to Paragon and are excited by the profile, quality and experience she will bring to what is already proving to be a great team.
"This is another senior hire we have made following an extensive search to hire those practitioners in the market who match our "best in class" philosophy and Edwina's experience both in private practice and the insurance world, her work ethic, technical acumen and outstanding reputation with clients reflect that ethos perfectly."
Email: echarlton@paragonbrokers.com
Direct: +44 (0) 20 7280 8235
Mobile: +44 (0) 7880 503588