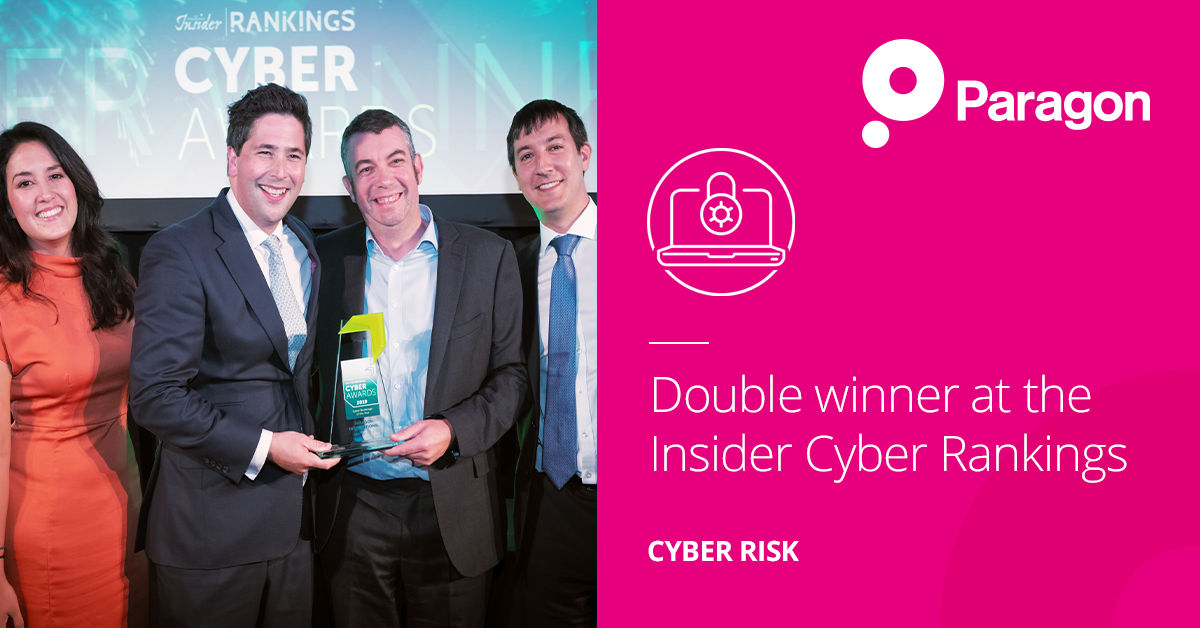 Paragon are absolutely thrilled to be a double winner at the Insider Cyber Rankings Awards 2019!
– Rob Layzell won Cyber Broker of the Year
– And our Cyber team won the Cyber Brokerage of the Year
We are incredibly proud of our team and grateful that their hard work and professionalism has been recognised by the Insurance Insider and the London cyber underwriting community.
Many thanks to all involved.
#cyber #insurance #broker