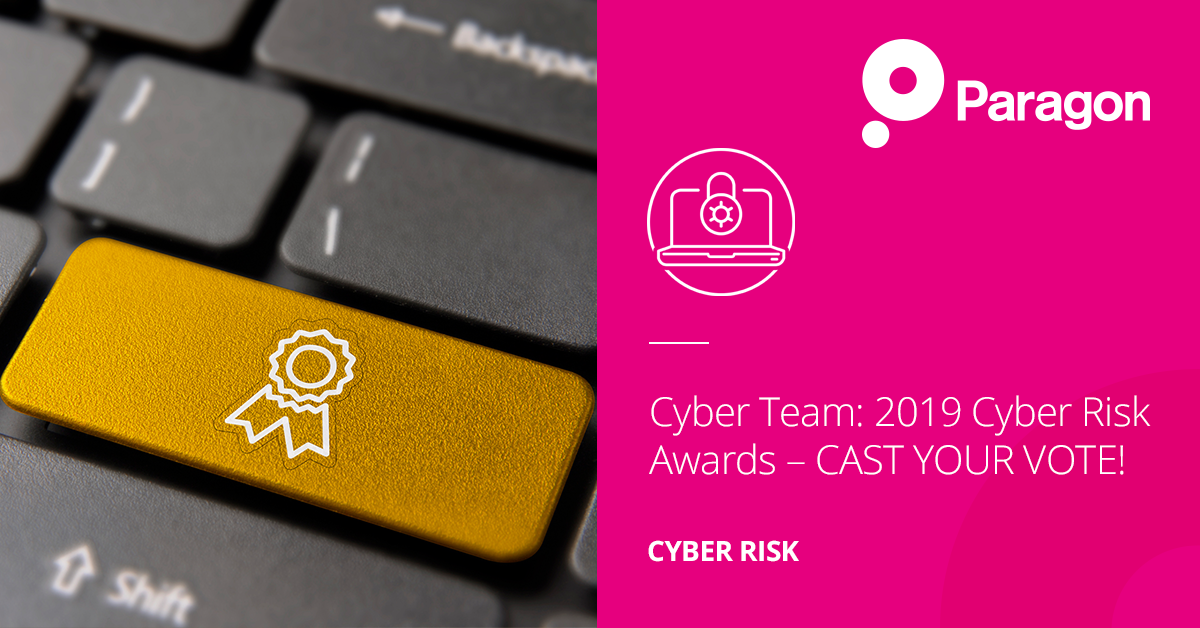 Every year Advisen host a globally recognised Cyber Risk Award ceremony which recognises the industry's most influential cyber risk professionals– we are delighted that Paragon have been nominated for 2 awards!
1. Cyber Risk Industry Person of the Year- London (William Wright)
2. Cyber Risk Broking Team of the Year
We are proud to represent you as your insurance broker and hope that you are satisfied with our level of service as we strive to achieve our best for you. For us to be recognized in these categories we would like to ask for your assistance in helping us by voting (takes circa 30 seconds from the time you click the link which is below).
Thank you in advance for your support.