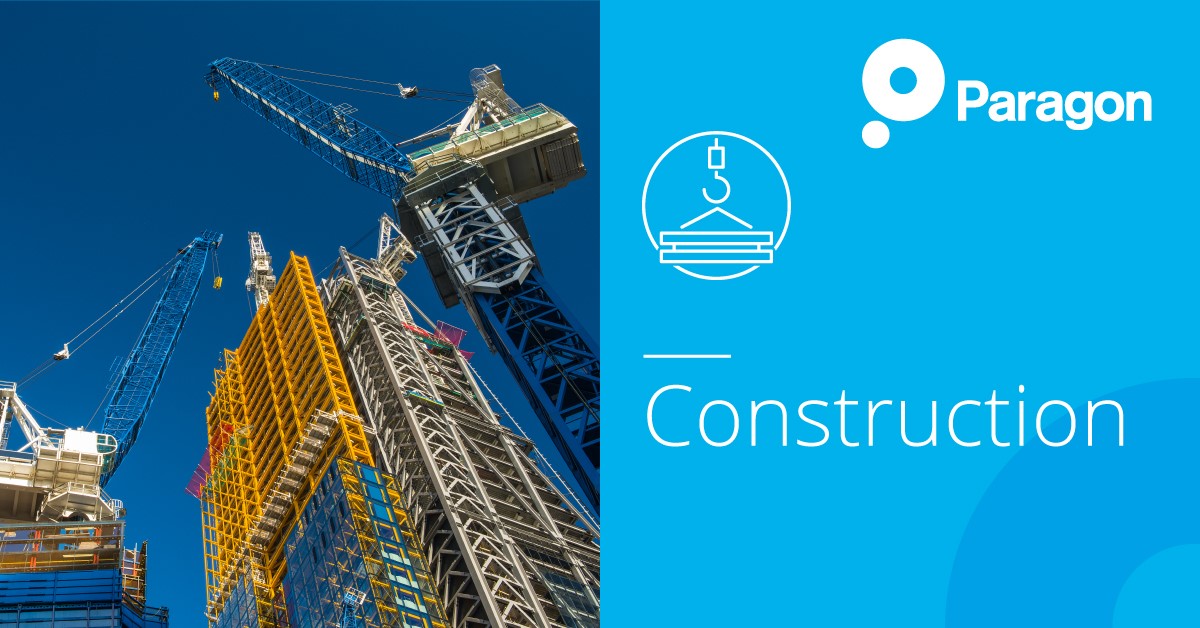 Paragon's Construction team has a wealth of knowledge and expertise in developing complex programmes for a diverse mix of clients across many industry sectors. Whether you require project specific or wrap up cover for a large project, or a practice policy for a General Contractor, or even captive reinsurance we can provide a full complement of insurance solutions.
Our capabilities are at the forefront of delivering smart and innovative results for clients who work on a wide variety of projects from complex civil infrastructure to residential risks. We also have established solutions for USA domiciled insureds who are operating overseas and have large international projects in regions including the Caribbean and the Middle East.
Paragon place both Wrap-Up and Project Specific Policies for Owners and Contractors as well as Practice Professional Liability policies for Contractors and Architects & Engineers and Project Specific Professional Liability and OPPI policies. We have a successful Professional Liability facility that covers EPC Contractors in the Energy Sector and also one for mid-sized Design Build firms operating out of Canada.
As one of the industry's leading teams with over 30 years' experience, we have been instrumental in developing markets and cost-effective solutions for our clients for many years, working through the different challenges that can come from both a hard and soft insurance market cycle.
Using global markets and our office in Bermuda, we can tailor the following programmes to suit our clients' unique needs while also supporting our clients throughout the lifecycle of their programme, from initial placement and technical support to expert claims handling:
CASUALTY
General Contractors
Home Builders
Wrap Ups
Project Specific
Captive Reinsurance
PROFESSIONAL LIABILITY
General Contractors
Home Builders
Project Specific Professional Liability
OPPI
Captive Reinsurance
OUR CLIENTS
We have experience working with some of the largest U.S. home builders as well as large general contractors. At Paragon, we place Professional Liability for 15 of the top 50 ENR firms and have a combined experience of working with the majority of the top 25 global EPC contractors.
CLAIMS SERVICE
In addition to specialist placement broking, a key part of our offering and differentiator is to deliver an unrivalled claims service. We are known for having an outstanding and market leading claims division by both clients and the insurers. We assign a claims specialist to all our clients, who will be involved at the time of programme placement right through to the settlement of any claims. Our claims specialists have many years' experience, some are qualified lawyers, others have worked at insurers prior to joining Paragon. Their involvement from day one ensures that we understand our clients' businesses and how they want to handle claims, particularly complex claims. This has ensured that not only have we retained our clients over the years, but our clients have also continued their relationship with their insurers following the settlement of some significant matters.
ABOUT PARAGON
We are a specialist insurance broker, operating in the Lloyd's, London, Bermuda, European and International specialty markets. We have market-leading capabilities and experience in the Financial, Professional and Casualty Lines sectors. With a broad platform, we can  deliver the best services and resources for our clients and broker partners, who we partner with, to deliver risk transfer solutions, claims advocacy and risk management services.
SPEAK DIRECTLY TO OUR TEAM
Casualty
Jonathan Coombes
Partner
T +44 (0)20 7280 8265
E jcoombes@paragonbrokers.com
Michael Horner
Senior Vice President
T +44 (0)20 7280 8277
E mhorner@paragonbrokers.com
Professional Liability
Mhairi Hawken
Partner and Director
T +44 (0)20 4525 7495
E mhawken@paragonbrokers.com
Graham Nagus
Partner
T +44 (0)20 7280 8206
E gnagus@paragonbrokers.com
James Furlonge
Senior Vice-President
T +44 (0)20 7280 8208
E jfurlonge@paragonbrokers.com
Charlie Hargreaves
Senior Vice President & Broker
T +44 (0)20 4571 6518
E chargreaves@paragonbrokers.com