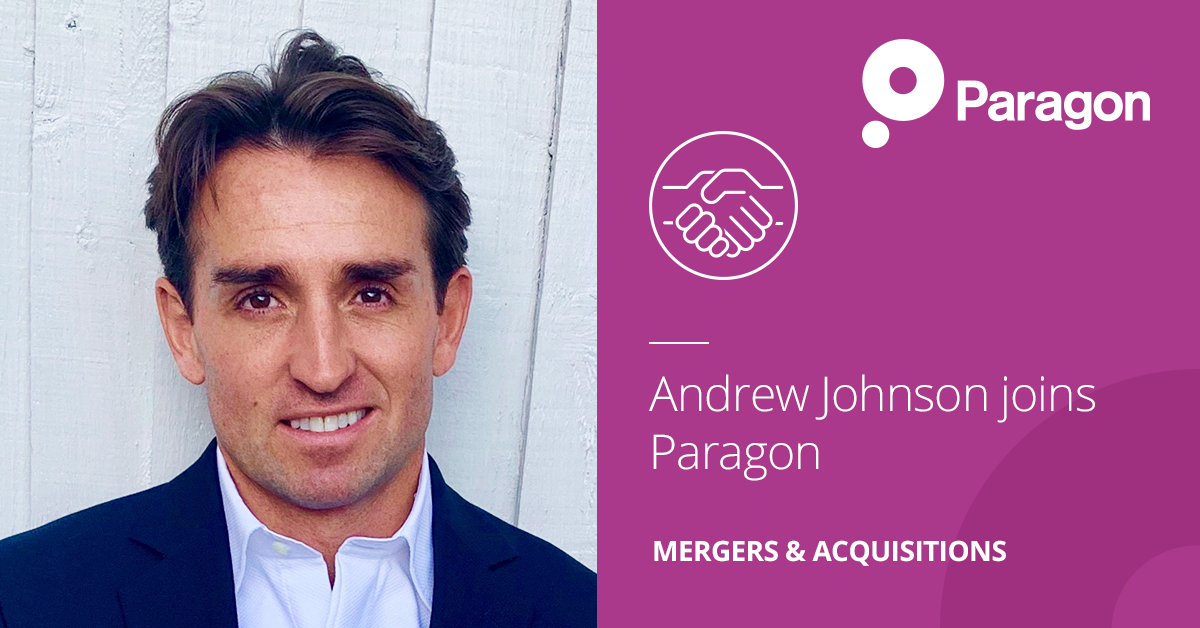 Paragon are delighted to announce the appointment of Andrew Johnson as a Director in their Mergers & Acquisitions team.
Reporting into Brian Hendry, Andrew will lead the growth initiatives for the M&A team and help drive Paragon's wider business lines and their specialised offering to the fund industry as a whole.
Andrew began his career as a corporate lawyer for 10 years at Squire Patton Boggs based in London with time in Asia advising his corporate and private equity client base. He has a depth of experience from his later years in private practice and the banking industry leading complex restructuring cases. He looks forward to helping Paragon spearhead the new frontier in insuring distressed M&A and many of the associated risks that arise in insolvency for insolvency practitioners and creditors alike. Paragon are now the only team in the transactional risk market that has practitioners who were placing transactional risk policies during the last recession and former restructuring M&A solicitors who were prominent and active throughout the same period. That breadth of experience is already proving invaluable in helping manage expectations for all stakeholders in a distressed environment, so they know what can and, more importantly, can't be insured at an early stage.
Andrew will also be using his experience to help the team continue to push the boundaries on what can be insured with regards to public to private and secondaries transactions. He has spent the last three and a half years at Marsh McLennan advising corporates and sponsors on insuring public and private transactions ranging in deal size from £1 million to £8 billion across all sectors and jurisdictions predominantly in Europe but including Africa and the Middle East. He has gained a deserved reputation for excellence and will add undoubted strength and depth to the rapidly expanding Paragon M&A team.
Co-CEO, Tara Falk comments: "We are thrilled to welcome Andrew to Paragon and excited by the profile, energy and leadership he will bring to our growth plans. He is one of several senior hires we have made and are continuing to make following an extensive search to hire practitioners who match Paragon's "best in class" philosophy."
Email: ajohnson@paragonbrokers.com
Direct: +44 (0) 20 7280 8299
Mobile: +44 (0) 78 2727 1377