Partnership announced between Paragon and Market Minds (Feb 2018).
Paragon International Insurance Brokers, one of London's leading Cyber and Technology insurance specialists, has formed a strategic partnership with Market Minds.  Sebastian de Zulueta, MD of Market Minds Ltd and Founder of The London InsurTech Conference commented,
I'm really excited about this opportunity to work with Paragon. Our shared goal is to enhance collaboration between the London insurance market and the wider InsurTech and FinTech communities. The aim being to build strong bonds between some of the most innovative and exciting growth markets and Lloyd's of London.
We look forward to working with Sebastian and the team at Market Minds to create meaningful insurance solutions for entrepreneurs and business leaders in the FinTech and InsurTech sectors.
We are pleased to present for your review our latest article "Lawyers' Acceptance of Digital Currencies: Nebraska Ethics Advisory Opinion No. 17-03 (2017) and Remaining Risk Management Concerns" by Paragon Preferred Service Provider Gilda Russell, which addresses recent ethics developments concerning lawyers acceptance and holding of digital currencies and important risk management concerns. In addition, Paragon would like to share with you two related Paragon white papers on Cyber for Law Firms and Cyber–Protecting Your Reputation. .
Cyber Alert: Protecting through Prevention – WM Morrison supermarkets PLC" landmark" data breach ruling could have implications for businesses across the UK.
Privacy & Cyber
Cyber Alert: Protecting through Prevention – WM Morrison supermarkets PLC "landmark" data breach ruling could have implications for businesses across the UK.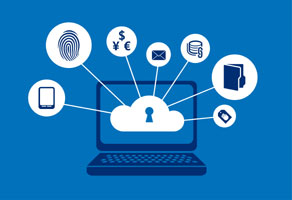 Protecting your Reputation
How to protect the balance sheet when your reputation is impacted by a cyber incident.
GDPR Alert: We are hyperlinking a very helpful link to the ICO website to help you and your company consider how ready you are for GDPR. This includes a toolkit designed to help you identify what you need to do to get your house in order, ready for the new legislation.
Protecting your Practice : Law Firm Alert: Protecting Your Practice – Intelligent and innovative risk transfer solutions for Management Liability and Employment Practices Liability Insurance
Cyber Alert: We are delighted to share a SME Cyber Digest from PGI (one of our UK Preferred Service Providers for our NetSelect cyber risk solution) who like to help you to keep your business safe, by signposting you to news and advice from their cyber security experts.  Click here to access their offer for a free cyber surgery!
To see a copy of the SME Cyber Digest: Click here
NetSelect is more than a UK focused insurance product, not only does it provide financial risk transfer, it also includes cyber risk management services and incident response support.  For further information about our NetSelect, our end to end cyber risk solution, please contact cyber@paragonbrokers.com
We would like to share a link to an interesting article called 'Cyber Crime is Now Targeting Law Firms. Is Your Firm Truly Prepared?' which highlights the need for a law firm to analyse their insurance programs to determine if their current insurance will cover cyber risks and identify the need for any gaps to be filled. For more information on how Cyber Insurance can help your law firm, please contact your local broker or James Noon jnoon@paragonbrokers.com at Paragon International Insurance Brokers Ltd.
This article was written by Collin Hite, Markel Service, Cyber Security Law & Strategy and published in Legaltech news on 30th August 2017
Come and see Paragon at AIRMIC – Stand 110
We are pleased to share our Focus feature which has been included in the recent edition of the CIR Magazine:
The evolution of cyber risk and insurance
Paragon's William Wright follows the journey of cyber insurance as a risk transfer tool, from a fledgling line of cover some 15 years ago, to a multi-faceted solution of vital importance in today's complex risk landscape.
Paragon are at the forefront of managing these risks for some of the largest companies in the world. Please contact us to discuss how these issues may affect your business.
Events
3rd March 2016 – UK IT Leaders Event – Warning! The Wild West of Cyber Insurance is Approaching. Participants include Lyndsey Bauer, Partner, (Madejski Football Stadium, Reading) 
9th February 2016 – Advisen Cyber Risk Insights Conference. Panelists include Lyndsey Bauer, Partner and Will Wright, Senior Vice President (London)
29th January 2016 – Expert Forum on Cyber Risk – Erica Constance, Senior Vice President presented on Protecting the Crown Jewels 
28th January 2016 – Paragon sponsored and presented at PCI London – The UK's premier payment risk and security summit – Protecting customer data – Preventing breaches – Showing the value of PCI – Erica Constance, Senior Vice President – Demystifying PCI DSS breaches – what are your responsibilities and costs
Policy-Wise: A Risk Management Blog
We introduce a new feature, Policy-Wise, a Risk Management Blog, which will include commentary on current loss prevention concerns for law firms.  This commentary will be somewhat less lengthy and more frequent than the articles we often provide you on risk management subjects.  We hope that you find the Blog comments useful and, of course, we invite your feedback.
Paragon App
Paragon has launched a new, free mobile phone app which has been designed to help clients enjoy the very best of what London has to offer. The app provides a wealth of information in relation to the city's many attractions and includes recommendations for the city's best restaurants and hotels. It also provides very useful information regarding transportation, cab services and emergency contacts. Each entry is accompanied by a photograph, contact details, a link to the relevant website and also incorporates Google maps making it a pleasurable experience for the user. To download the app, search Paragon International Insurance Brokers in the Apple 'App' Store or in your Android Play Store.
---
Looking for Best Consultancy ?
Our Rates Are The Most Competitive In The Market. We give all our clients the maximum personal attention no matter how big / small the work is.