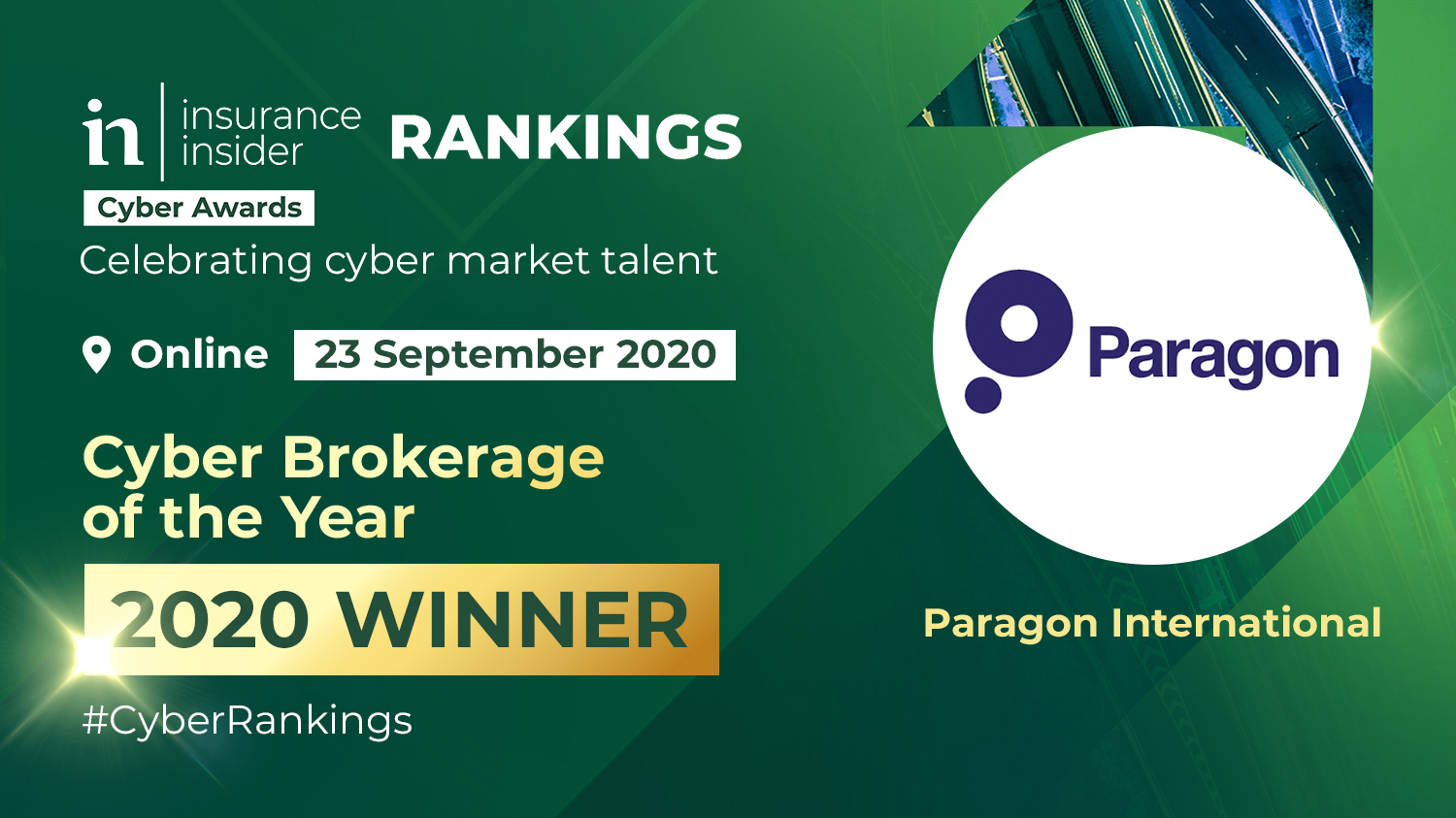 Paragon are delighted to announce that we are a double winner at the Insurance Insider Cyber Ranking Awards for the second consecutive year.
Our Cyber team has won the 'Cyber Brokerage of the Year' award and our Head of Cyber, Rob Layzell has been named as the 'Cyber Broker of the Year'.
Well done to our Cyber team and Rob for such amazing achievements, which reflects all the hard work and skill that the team have constantly provided in a challenging time!
https://rankings.insuranceinsider.com/CyberRankingsAwards#shortlist-categories